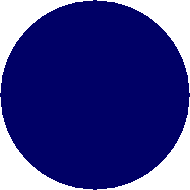 Local animal shelters, rescues, sanctuaries need your help to continue to care for animals.  For every commercial you see showing cute puppies and kittens being adopted into warm loving homes, there are thousands of animals you don't see who are hungry, abandoned, abused, in need of medical help and forgotten. 

It is a goal of Blessfest to raise public awareness about animal welfare, particularly in the Province of Ontario. Most people have no idea the vast array of needs there are. Did you know there is a need for a primate and donkey sanctuary in Ontario or that the premier wildlife organization, Toronto Wildlife Centre, does not receive government help? Do you know how many risk their lives rescuing puppies from puppy mills at their own expense and without the help of government assistance? If they didn't do it, no one else would. 

Most groups don't have the time nor resources to advertise or promote their cause.  These organizations work hard for those who, through no fault of their own, come into their care. They do what most of us can't do.

After in depth research the following organizations were invited to participate at Blessfest 2014 to raise awareness about the work they do. They count on volunteers and donations to carry out their work helping animals.

If you are planning to give a donation please consider them. 

Blessfest is not a charity. Please make contributions directly to the organization of your choice.

PRIMROSE DONKEY SANCTUARY

POMERANIAN & SMALL BREED RESCUE

These four little beauties were rescued by Promeranian & Small Breed Rescue. As you can see they all earned their halos too.  The dogs taken in by PSBR come into their care as a result of abuse, puppy mill raids or the passing of an owner.

PSBR is run entirely by a small group of dedicated volunteers who donate their time, energy and individual expertise to foster, transport, see to vet care, groom, train and find homes for the dogs they rescue.  

This is Primrose the namesake for the Primrose Donkey Sanctuary. There isn't a person a Blessfest who didn't fall in love with this sweet girl and for sure she earned her halo.

The Primrose Donkey Sanctuary rescues and rehabilitates abused and unwanted donkeys as well as other farm animals.

They rely entirely on donations and have a plan in place which allows you to sponsor one of their rescues. You can also visit them in Roseneath, Ontario.

EACH OF THESE ORGANIZATIONS IS A POINT OF LIGHT

AND BLESSFEST IS PROUD TO SUPPORT THEM

If you have a private animal shelter, rescue, educational group or sanctuary for  any species, and would like to be considered for Blessfest 2014 you are welcome to submit an application. 

It must be the administrator, manager or owner who submit a name.

Certain Terms & Conditions Apply


PNPC Animal Rescue (dba Pilots N Paws Canada) provides a 100% volunteer based community of Canadian pilots, transport and foster volunteers along with volunteer rescue specialists to Canadian based rescue organizations, shelters and groups when they have animals in need transportation help within the boundaries of Canada.

SHADES OF HOPE WILDLIFE REFUGE

Shades of Hope Wildlife Refuge is located in Georgina, Ontario

Shades of Hope" is a Registered Charity located in Georgina, Ontario. 

Their mission is to rehabilitate and release injured and orphaned native wildlife.

The first year was much busier than expected and as of September, they handled over 700 animals in their facility. The calls keep coming in from all over the GTA and South/Central Ontario. 

If not in dollars you can check out their material needs such as feed, building material, etc. 

DOBERMAN RESCUE OF ONTARIO

BOSTON TERRIER RESCUE CANADA

The Boston Terrier Rescue Canada program takes in Boston Terriers that are abandoned, neglected, abused or that can no longer be cared for by their owners and we provide them with a safe haven, medical care, training, support and TLC. Our ultimate goal is to match every dog with a permanent, loving home through our careful adoption process.

BTRC works with animal shelters, veterinarians and the community to provide support for Bostons in need. They promote responsible dog ownership, including spay/neutering, positive training methods and humane care of Boston Terriers and all pets

The ongoing mission of Doberman Rescue of Ontario is to Help the flow of unwanted or abandoned Dobermans to get a second chance at a good life.  We try to accomplish by providing a lost n found service, education, adoptions, and communicating with other animal rescue shelters.  We assist lost n found dogs in finding their way home or to find a new loving home.  

Our Rescue Program & Doberman Sanctuary includes the freedom to run and play on two and ten acres with proper shelter, health care, nutrition, socialization (interaction with people and other Dobermans of all ages), obedience training, plenty of love and attention. When the time is right we will find him or her a permanent new loving home.  

There is a point when you cannot walk away

When you have to stand up

Straight and tall and mean the words you say

There is a point you must decide 

Just to do it cause its right

That's when you become a point of light.

The greatness of a nation can be judged by the way its animals are treated

                                                                                                               Gandhi