This year we had the honor of seeing 

80 animals blessed at Blessfest 

78 DOGS

 1  Camera Shy Cat

 1  Donkey

FATHER DANIEL GRAVES

Trinity Anglican Church

Bradford, ON

FATHER GORDON SHEPPARD

St. Paul's Anglican Church

Newmarket, ON

Our heartfelt thanks to both Father Sheppard and Father Dan who helped make this such a wonderful day. If you doubt how magical it was just pay particular attention to the looks on the faces of the animals as they are being blessed.  

AFTER THEIR BLESSING ALL THE ANIMALS RECEIVED HALO's WHICH SOME DID NOT REGARD AS PARTICULARLY HEAVENLY

SOME MORE FUN PICTURES OF THE DAY

  If any of these pictures are of your pet you are welcome to them. Drop     me a line and I will forward them to you.  Please be very explicit on          which picture is your. Give me as many details as you can or count         down from the top so I have an idea of the area the photo is in. 

We hope that you have enjoyed looking through the pictures from Blessfest. As you can see everyone is welcome and we hope you will join us again next year.

If you would like to receive the Blessfest newsletter simply type Newletter in the Subject line and your email address will be entered to the list.  

TO VIEW THE VIDEOS FROM BLESSFEST 2012 WITH OR WITHOUT THEIR HALO, CLICK BELOW ON CORRESPONDING PICTURE 

BLESSFEST 2012 VIDEO - Part 2 

What Did They Get Me Into Now? 

BLESSFEST 2012 or

Halo's The Ultimate Accessory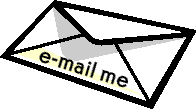 Blessfest would like to thank all the people who shared their photos with us.

A big thank you to Willcox Photography

To book an appointment contact

Glenn Willcox

Newmarket, ON

Canada

glenn40b@gmail.com

905-251-9221

and

 Piotra Organa

Toronto Pet Photography

http://www.torontopetphotography.com

CLICK HERE TO 

GO BACK TO TOP

CLICK HERE TO 

DONATE AND HELP ANIMALS