We would like to thank all those who participated in making Blessfest a success 

We especially are grateful to all the wonderful animals that made Blessfest the magical, fun day it was for all who attended

God willing we will see all of you again September 14, 2013

A GOOD TIME WAS HAD BY ALL

CLASS OF 2012

Pictures of the animals being blessed 

This is Graedy who caught a glimpse of something interesting in a monitor as he walked by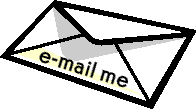 SIGN UP FOR THE BLESSFEST NEWSLETTER

Simply add "Newsletter" is Subject Line

Blessfest would like to thank all the people who shared their photos with us.

A big thank you to Glenn Willcox great the photographer  who took the wonderful picture of Graedy the bulldog at the top of the page.  

To book an appointment contact

Glenn Willcox Photography

Newmarket, Ontario

info@glennwillcoxphotography.com

905-251-9221

BLESSFEST CANADA 2012  or

Halo's The Ultimate Accessory

CLICK HERE TO GO BACK 

TO THE TOP

BLESSFEST 2012 Part 2 or

    What Did They Get Me Into Now? 

Click Here To Enjoy 

More of Glenns Work